"Love is like a beautiful flower which I may not touch, but whose fragrance makes the garden a place of delight just the same." – Helen Keller
Life's too precious not to stop and smell the roses. And, love unexpressed is a life not truly lived! So, why not smell the roses and spread its fragrance? With personalized floral services, you can do both and make your loved ones' day extra special.
However, the current trend is to allow the customers a chance to create the final product. Customized gift arrangements of one's favorite flowers bundled with novelty items like chocolates, confectionery and collectibles are one of them. Wooing the customers according to different segments of age is the forte.
Over at Fleurette, we have something for everyone with our wide repertoire of floral arrangements and gift hampers which range in pricing to suit your budget. Because, we believe that –
"Just living is not enough…one must have sunshine, freedom, and a little flower."
– Hans Christian Andersen
We curate floral arrangements or gift hampers with an eye on special occasions and festivals which provide greater leverage; human nature being inclined to declare love and affection during these important occasions and events.
But, why wait for earmarked days to show them just how precious they are?
Make your special ones feel more special every single day. With a vast and varied range of customisations, Fleurette's Flower Arrangements will definitely bring a smile to your beloved's face and yours. And there's nothing more satisfying than gifting them something heartfully handcrafted, wrapped to perfection and sweetly scented with fresh blooms!
Everyday is Valentine's Day!
Pamper her with a thoughtful gift of flowers and everything she loves. It's not just about the diamonds! Watch her swoon over personalized floral gift hampers! Be it roses or lillies and budding feelings, let them blossom and bloom. Bundle your favorite bouquet or basket with our best collections of chocolates and confectionery and let us sweeten the day for both of you.
For Festivals Draped in Colors
Make your festive season more cherishable by gifting your family and friends, our specially crafted and designed arrangements of fresh flowers and goodies to make it an occasion to remember!
A Hamper for Everyone
Regardless of age or preferences, personalized floral arrangements give you the liberty to select what your loved ones adore. Be it a toddler or an elderly…we let you decide what goes into your gift arrangements cause only you know what makes them happy. We just add the finishing touches!
A Personal Twist
We understand that time will not always be on your side and we'll give your Flower arrangement a much needed personal touch but with a twist! This would help you if you are too busy to pick up the products yourself yet, providing you the option of gifting floral arrangements that are personalized. Explore our ready-made thematic gift hampers that address the particular needs or preferences of your loved ones.
Tongue-tied?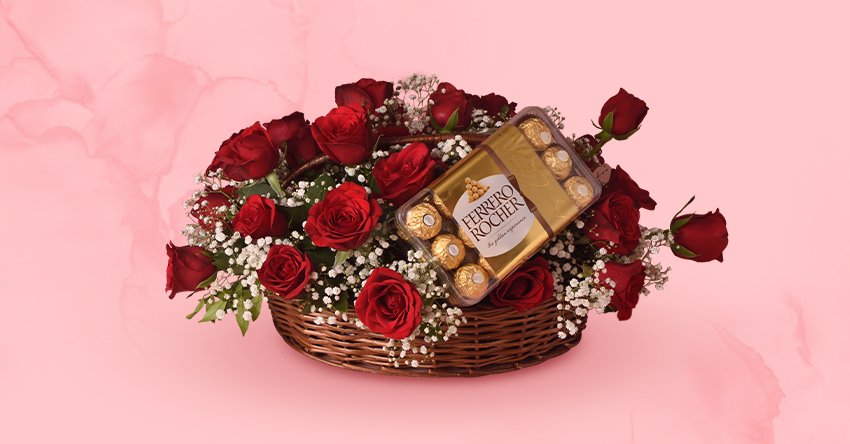 With personalized floral gifting options you get to express your love exactly the way you want to and show how much your loved ones mean to you with an arrangement consisting of everything they love, handpicked and arranged in a lovely basket. In Stephanie Skeem's words, "flowers don't tell, they show." Besides, the flowers chosen by Fleurette's florists will be perfectly suited to communicate your feelings and intentions, symbolically.
Say it with Fleurette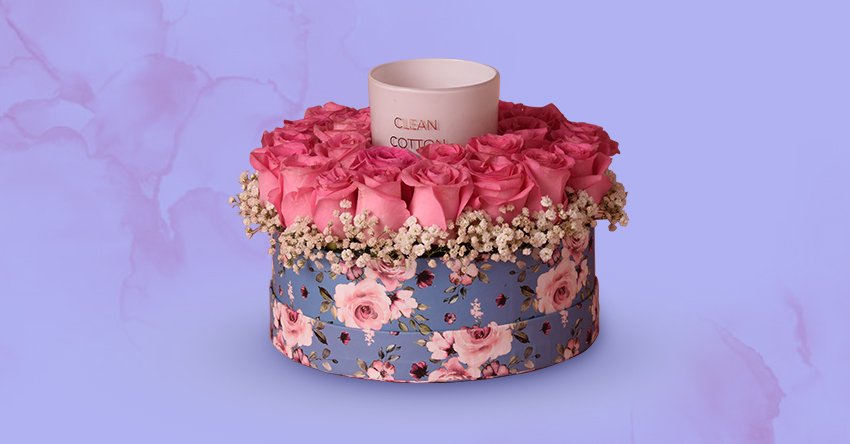 When it comes to making your loved one's feel extra special, Fleurette is the go to place. For memorable gift ideas your loved ones will cherish and for your connections to blossom further, get in touch with Fleurette to help you create an unforgettable masterpiece from your curated pieces of love.